Thank you for visiting our Airports-Shuttles-Taxis.com site which provides you with the prices and allows you to make your reservation online.
We specialize in transfers of people by taxi to and from airports, stations or to go from point A to point B and much more, for individuals and groups, with a focus on service. courteous, professional and personal at affordable prices.
STEP 1 
BOOKING ITINERARY
You just need to put the pick up address and the destination address.
 You can put an extra stop by clicking on (+ via) and already book your return (Return Journey?)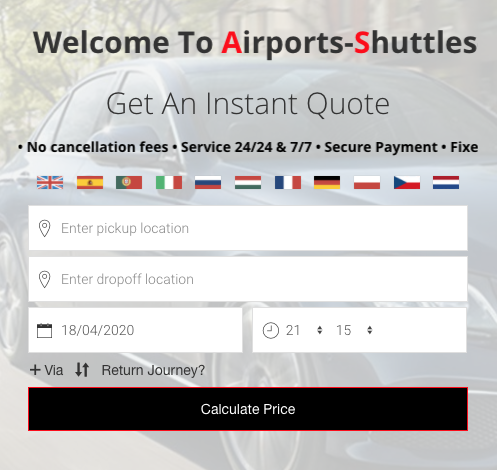 STEP 2
QUOTATION
You must check the small black box to choose the vehicle category.
If you have taken a return you must also check the small black box for the return.
When you have chosen your vehicle click on book now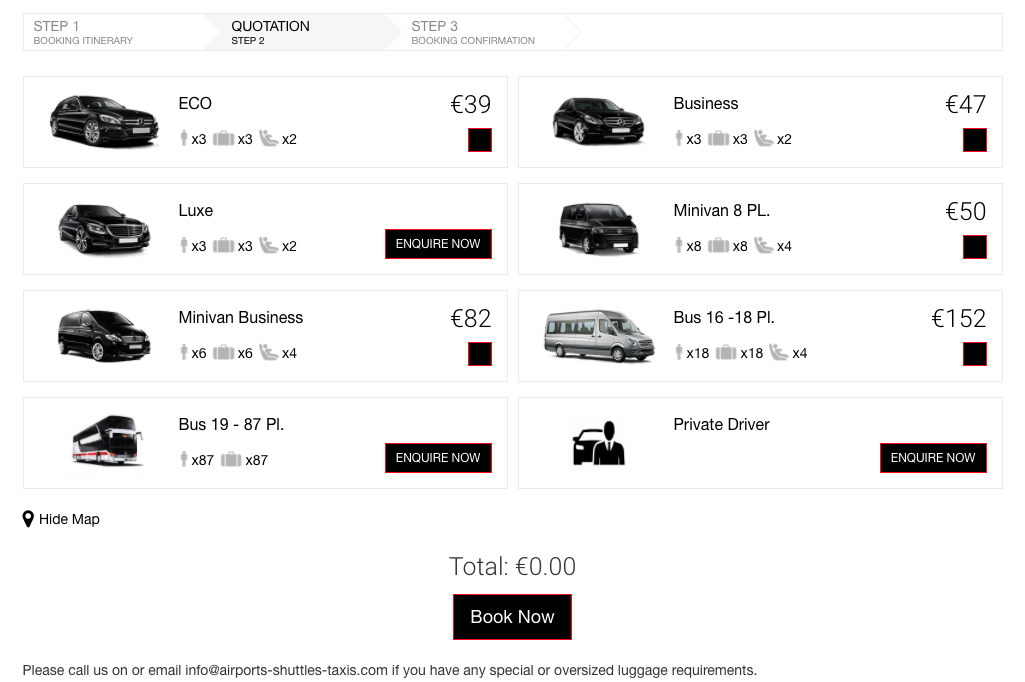 STEP 3
BOOKING CONFIRMATION
Fill in the information fields and then choose your payment method.
If you already have an account then log in.
The advantages of having an account is that you have a history and a personalized invoice.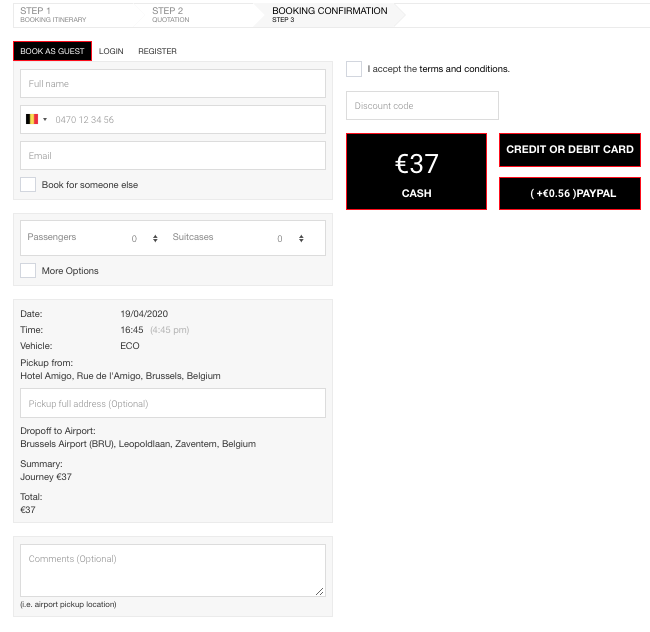 STEP 4
CONFIRMATION VOUCHER
You will receive the email of your order and within an hour you will receive a confirmation by email and information about your driver.